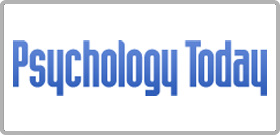 The following article and interview was published on the Psychology Today blog by Dr. Karen L. Schiltz, Ph.D., author of Beyond the Label
An educational evaluation is one of the testing procedures that you may want to consider if you suspect that something is a little off with your child's academic skills. Educational remediation is also a process where the specialist can help your child implement strategies to manage his/her time more effectively and use more efficient study skills when completing homework and studying for tests. In addition, many educational therapists enhance a student's reading, written expression, and math skills. I asked educational remediation therapist and consultant, Lynne Merrill from Westlake Village, California, to enlighten us and help us understand the importance of this field.
Karen Schiltz, Ph.D.: Thank you, Lynne, for joining this blog. First, what is an educational assessment all about?
Lynne Merrill: There are many types of educational assessments, today. As an educational remedial therapist, I view the educational assessment as the best way to determine what a child's academic potential and needs are. In today's world, with shrinking funds available to local schools, there is a danger that many children may "slip through the cracks." There is a risk that a child's academic difficulties may not be correctly diagnosed, or not diagnosed early enough. An educational assessment, performed by a qualified professional, will identify not only a child's weaknesses, but also a child's strengths. These evaluations provide valuable information that will allow a team of professionals to understand and treat the child's needs, appropriately and knowledgeably. Once this information is available, the intervention can be specifically targeted to ensure optimal results. The evaluation report provides a "blue-print" that helps specialists such as speech-language pathologists, occupational therapists, pediatricians, behavioral psychologists, educational remediation therapists, schools, and the classroom teacher(s) know what their roles are in the overall treatment plan. When a team is working together, the child always succeeds!
Read the full interview...